And this gets better and better with each read...leaving me a little obsessed with this.



My "Sexy Nerd" Magazine Cover inspired by this book. <3<br/>
***
Original Review:

So yes…our dear Ms. Walker has worked her magic once again…




This one…is a WINNER! I will be honest, the blurb had me more than a little confused and while I got that this has a "boyfriend for hire" theme I was still more than a little befuddled. But it's Walker… I mean you just gotta.

Walker has created two very heartwarmingly rich characters who fate, in a sense, has brought together. This is not a love at first sight story but is certainly a relationship which builds through conversation, through amazing interactions and breathtaking scenes as these two men come to know each other.

The sexual tension and desire is strong here but alas no sexual interactions. Sounds weird, right? I mean a whole book and no sex. Well believe me, this makes it all the better. Gaaahhh…yeah cue the swoon…




I wish I could fill this review with all the beautiful quotes I highlighted and swooned over, but unfortunately my copy did not hold them.




Guess that just means I will just need to reread this one on release day with everyone else, especially since I have wanted to start it all over from the moment I finished.

While this book is the start of a trilogy and we have only tipped our toes into the depths of our dear Spencer, there is really no cliffy. This ends perfectly and yes I anxiously await the continuation but only so I can see these two unbelievable characters on the page once again.

Bravo!

An ARC was provided by the Author for an honest review.
Reading Updates:
1%
I'm ready.
11%
"It's true. I've always been that way. The quiet, serious one. For the most part."
"You know what they say about that," I said with a smile. "It's the quiet ones you have to watch."
Andrew scoffed out a laugh. "Well, I don't know about that."
I'm in love with Andrew already.
24%
"It makes me so happy to see Spencer finally with a man who make him smile."
So far so good...Walker loveliness. ❤️❤️❤️
50%
He ignored my comment but stared right into my eyes. "Personal question," he repeated. He took my hand and inspected the tattoos on my arm, more specifically, he traced his finger along the biggest of the four blackbirds, and my heart just about stopped. I wasn't ready for this kind of personal. "What do these mean?"
I swallowed down the lump in my throat, not sure what to answer. Not sure I could. My tattoos, like most people's, were reminders, badges of personal experiences. Yes, I might wear them on my skin for the world to see, but their meaning was a little too personal. In the end, I shook my head. My voice was just a whisper. "Veto."
66%
"I've never seen anything so beautiful."
Yeah I'm still swooning...
83%
There is something cathartic about having your scars inked into your skin.
2nd Read: 2016, February 18th-21th
1%
I know I just read this but I...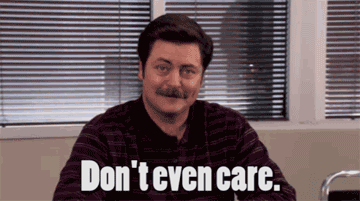 I have my real copy and I want it!
43%
"What if Eli had asked you about my car? You'd have failed."
"I would have told him I was too busy letting you fuck me in the backseat to notice what kind of car it was."
He grinded the gears, and his mouth fell open.
I burst out laughing. "Just kidding. We'd never fit back there. Reverse cowboy on this seat, however…"
Love this!!
52%
"What do I do?" he asked.
I was going to tell him to make his way to the bar. Give Eli the opportunity to make contact. But then Andrew put his hand on my chest, and that touch, that warmth changed everything.
❤️❤️❤️
65%
"I've never seen anything so beautiful."
83%
He put his hand to my face, and I leaned into it. I fucking leaned. And like he knew what I needed—what my heart and soul craved—he pulled me against him.
I love these two so hard.
100%
I want a Spencer. ❤️❤️❤️
3rd Read, 2016, May 20th-21th
1%
I can't resist...read #3 ❤️❤️❤️
52%
"Veto."
Sweet Spencer.
83%
He put his hand to my face, and I leaned into it. I fucking leaned. And like he knew what I needed—what my heart and soul craved—he pulled me against him.