First Read - 4.5 stars

I will first say that if you loved Try then you are bound to love this. These gorgeous men captured my fancy last year, no doubt, and certainly my love for them only grew in this continued story. The first is all about the hunt, the fascination of the capture. While this second installment has equal amounts of hot scenes, the emotional connection developing between these two is just beautiful. Tate, while he experiences some hateful interactions by those he thought loved him, his overall character changes little. He is still strong and equally confident in his choices. Logan however...wow. His barriers begin to crumble and his change is just heartwarming. These two kept me thoroughly entertained.

My only negative would be that the sex, while certainly hot, became repetitive and several scenes could have been eliminated for a few more heart to heart scenes. I love a good hand holding.




And that last scene...gaaaahhh...it could have been pages longer!!

Second Read - 5 stars

Well...I have to say that this was even better the second time around. I absolutely love these two...and while my update focus has been on Logan, Tate deserves equal attention...perhaps the next reread for him. ;)

Until then...



Status Updates, Read #2:

5% done with Take: Tate's legs shifted under the sheet, and his head turned on the pillow so his face was now angled toward Logan. His eyes were still closed, but Logan knew it wouldn't be long before he woke, so he took a moment to really study him. Tate had somehow managed to change the way he thought about relationships. So it was time to push aside insecurities and move forward if he really wanted to make Tate his.

Tate



6% done with Take: Wearing only his glasses and grey sweatpants, Logan held the door ajar and scratched his naked chest...
(he) made his way barefooted to the couch...
Sweet lord.



12% done with Take: Excuse me while I interrupt my regularly scheduled updates...but Tate's family needed an introduction...


Aaaaarrrrrrrggggggghhhhhh

14% done with Take: "Why don't we play a game?"
Tate raised a hand and swayed slightly as he placed his fingers over his lips, and Logan had to remind himself to stay right where he was. He would get to touch…eventually. "A game?"
"Yes. I'll ask a question, and when you give me an answer I'm happy with, I'll take something off."



21% done with Take: Logan's eyes found his, and when they crinkled at the sides behind his glasses, Tate knew he was laughing at him.



43% done with Take: "Don't you know? I'm already yours."



49% done with Take:



57% done with Take: "He's just scared."
Logan swallowed, and while he wasn't under scrutiny, he found he could say the words, "So am I."



69% done with Take: "Puppies are cute. Babies are cute…" Logan took his hand off the counter to run his fingers over the top of Tate's thigh and informed him, "I am not cute."


I disagree.

70% done with Take: Walking down to his bedroom, he removed his shirt and shorts and then wandered into the large bathroom to step in the shower. Turning on the spray, he sighed as the warm water hit him and he stuck his head under. Yes. This is what I need. If he could cleanse his mind, maybe he could then try and unburden his soul. Shifting so his back was under the faucet, he ran his hands up into his hair and closed his eyes.



76% done with Take: "Logan?" He refocused on Tate and felt his heart just about stop when he said, "I will never take advantage of you. Not ever. Thank you for trusting me enough to tell me."
That right there was what the words 'I love you' meant to him—trust—and he had entrusted Tate with every secret he had, even the one he was most ashamed of.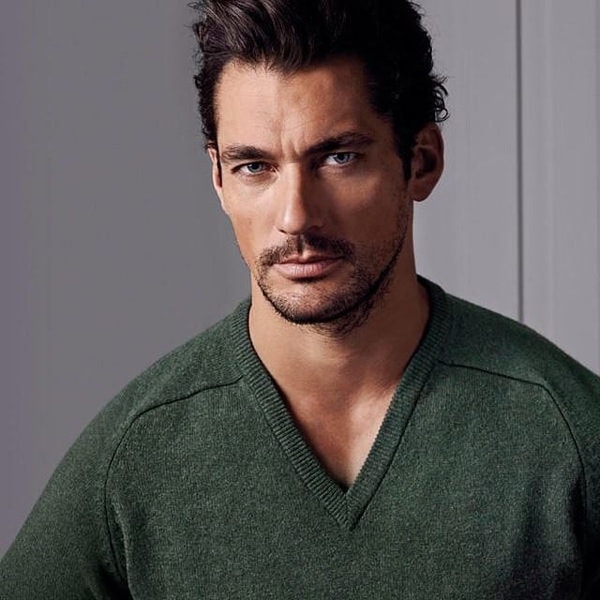 85% done with Take: "I want you. Seeing her doesn't change that."
The smile that split Logan's full lips was worth a million run-ins with Diana, because right there, Tate knew that Logan really believed him.
"I know."



95% done with Take: Tate watched the front door. When it opened and Logan stepped inside, he felt his heart skip. He looked like he had the first time Tate had ever seen him.
Logan was dressed in a grey three-piece suit and vest, with a crisp, white shirt and perfectly tied, navy-blue tie. Tate watched him scan the coffee shop from behind his black hipster glasses, and when he spotted him, Logan started his way.



96% done with Take: Logan always looked sophisticated. He oozed charm. But tonight, he'd taken it to a whole new level. He too was dressed in a tux, but his white shirt was punctuated with black buttons down the center and at the cuffs, which he could see peeking out from under his tailored jacket. He had at least a three-day stubble that was perfectly trimmed along his jawline and around his full lips, and as he ran a hand over Logan's lapel, Tate realized he'd never felt prouder himself.
"You look unbelievable."



98% done with Take: "Logan's never looked more attractive. It's all in his smile. This is the first time I've ever seen him really happy."
Tate touched a hand to Rachel's lower back and felt his heart warm at her words. "He makes me happy too."