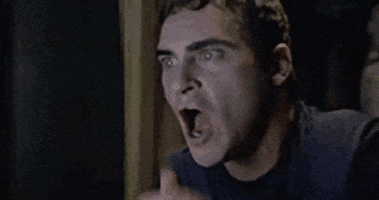 Wow...I am not sure I expected this level of paranormal and ultimate scare factor in this book. While the sex was light, the relationship development and overall paranormal activities depicted here were not. This was pretty damn awesome.
"A wraith is not a demon, but you must understand, they are dangerous. Wraiths were once human, but their anger has grown to rage, and in the afterlife, they become something else, something less than human. They are consumed by negativity. They feed on it, crave it, and internalise it to use it for their own ends. Most wraiths were wronged in life in some way, and they seek revenge. Usually they are victims of violence, and their sense of injustice tethers them to this world after they've passed on. They cannot continue their spiritual journey, so they remain, becoming something other in their misery."
This bastard is something else.
Overall just the perfect Halloween read, or really anytime you need the hairs on your arm to stand on end.
**Highly Recommended**